By Sebastian Leung '21
Did you know that Macaulay offers internships to its students? They're flexible, paid, and offer a wonderful amount of experience in the various departments at Macaulay. So what exactly is it like to intern at Macaulay? Well I've interned at Macaulay for three semester and I asked several other interns from different departments to get their perspective. .
"It's flexible, fun, and in a lovely office," says Marie-Elise, an intern with the Career Development department. Marie-Elise is in charge of updating CareerPath, sharing jobs to the head of marketing for the Macaulay Monday newsletter and ensuring that great jobs and internship opportunities are always available to Macaulay students of all majors.
Megan, an intern who runs Macaulay's social media accounts, and Catherine, an intern who formats and writes the Macaulay Monday emails both agree that they have a good amount of control over their own work and that they're pretty autonomous when it comes to getting things done. "I like that I get to choose what to post on Macaulay's Instagram," stated Megan.
When asked what her favorite part about the internship was, Marie-Elise confidently said "the free food," chuckling. "I also like how the work I do gets published on Macaulay's website. That's pretty cool," she finished. Catherine said that her favorite part was being able to have information to share with other students on her campus. "Writing the Macaulay Monday gives me the chance to hear about these things first." Megan said that "coming to the Macaulay building is such a great part of the internship. Without this, I wouldn't come here so often."
So, what's it like?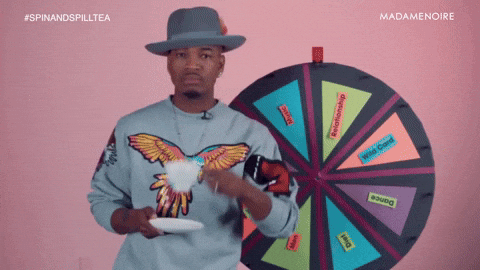 Interning at Macaulay is a great experience. It gives you a chance to visit Macaulay and become a more integral part of the community. Additionally, you meet and interact with all the people who work here to make things run smoothly while making the student experience so wonderful. As an intern at Macaulay, I feel much more connected to the people here and with what they do compared to being just a student. It's a great opportunity to see what goes on behind the scenes.
Another great thing I like about interning at Macaulay is the amount of events I get to help out with that I normally wouldn't attend. Many of the events such as career fairs and information sessions allow you to talk and learn about diverse opportunities that I would have otherwise not known existed.
An intern's general time during the internship consists of about 10-20 hours per week at Macaulay, allowing them to choose which days they'd like to work to fulfill those hours. The tasks given by supervisors are all hands-on and relevant to the goals of the department, so the intern truly has the chance to make an impact to the whole student experience. Personally, I have learned so much from interning with Gianina Chrisman and Jamie Ruden from Career Development. A lot of new knowledge, both big and small, has stuck with me since I started the internship. I started in the Summer semester of 2018, and because the internship was so valuable, I stayed over the next Fall and Spring. Because I stayed, I continued to learn more and develop more professional connections than I ever thought possible. . That's why interning with Macaulay is one of the greatest experiences you could ever have.
Overall, the best part of the internship is getting to see what goes on behind the scenes at Macaulay. My biggest takeaway is that the people who work here aren't just here doing their jobs; everyone who works here truly puts in their best effort and truly cares about the Macaulay student experience. And getting a chance to help out with that is what makes interning at Macaulay so worth it.
To find internships at Macaulay Honors College, check out our job portal, CareerPath, hosted on Handshake: macaulay.cuny.edu/careerpath
—
Interested in writing a blog for the Career Development blog? It's open to Macaulay students and alums. If you would like to contribute or have any questions, feel free to email gianina.chrisman@mhc.cuny.edu.