December 14, 2015
1/11-1/14 Professional Development Week
A series of events and workshops hosted by professional development experts. We encourage you to attend as many of these events as possible.
OVERVIEW
The series of professional development workshops at Macaulay Honors College, Screening Room, includes:
Financial Literacy    RSVP
Learn about careers in the digital age (start-ups)   RSVP
A "how-to" of raising capital & getting others excited (& invested) in your big idea   RSVP
How to dress professionally for different industries   RSVP
Catapult your career by "thinking like an entrepreneur"   RSVP
Learn strategies for success in life & work  RSVP
Insight from an alum's journey to Stanford  RSVP
EVENT DETAILS
Please RSVP separately for each of the events.
 Financial Literacy Workshop |
Monday 1/11, 5pm-8pm
Every adult in the 21st Century needs a basis in Financial Literacy to be able to function effectively in the modern world. Macaulay students will be very successful adults and will have a myriad of financial choices throughout their lives. Loans, credit cards, insurance, savings, 401 (k)s. investments, and other similar issues will confront you all the time. Join us for an introduction to all of these subjects. Gerald Rosenfeld, Vice Chairman of Lazard and Professor of Law at New York University School of Law, will tell you what you need to know and where you can go to find it in this introductory session. 
About the Facilitator 
The instructor, Dr. Gerald Rosenfeld, is a Senior Advisor and Vice Chairman of US Investment Banking at Lazard Ltd.  He holds a PhD in Applied Mathematics from New York University, is a Distinguished Scholar in Residence at New York University School of Law, and a Clinical Professor of Business at the New York University Stern School of Business, where he also serves on its Board of Overseers. He is a Fellow of the American Academy of Arts and Sciences and a member of its Academy Trust.
RSVP for "Financial Literacy Workshop"
 How to Better Prepare Yourself for a Career in the Digital Age | Tuesday 1/12, 4-5:30pm 
Join us for a panel discussion as these entrepreneurs share their experiences. 
About the Panelists
Dan Blondell, Director of Marketing & Operations, i2 Learning
Dan Blondell is Director of Marketing & Operations at i2 Learning, which brings week-long, immersive STEM education to middle schools. Dan oversees i2's branding and marketing, as well as systems and logistics for the company's operations. Before joining i2, Dan was the digital "voice of Central Park," growing Central Park Conservancy's online community and developing its brand among new audiences. He has previously worked for mission-driven organizations like WNET (New York's PBS station), former NYC Council Member (now Manhattan Borough President) Gale Brewer, and the Democratic National Committee during the first Obama campaign. Dan is a proud graduate of NYC public schools, including LaGuardia High School of Performing Arts and Macaulay Honors College at Hunter College, CUNY.
Olivia Lin, Operations, touchlab
Olivia Lin runs operations at touchlab, America's top Android development and design shop. What does "operations" mean? Whatever it takes to help run the business, whether it's project management, client support, meetup planning, or ordering stupendous amounts of coffee for the office. Olivia graduated from the Macaulay Honors College at Hunter College in 2009. She landed her first full-time job at an online dating app company and has never left the NYC tech startup scene. 
Jimmy Marsanico, Data Scientist, The Muse
Jimmy's immersive background in computer engineering, machine learning, and biometric software has earned him the role as the primary Data Scientist at TheMuse.com. He uses data to determine which content is most successful, so as to improve readership loyalty and other key metrics. While earning his master's degree from the College of Engineering at Carnegie Mellon University, he worked in a world-leading biometric center, developing software for facial recognition systems. Additionally, he worked in the Human Computer Interaction Center, which focused on bringing technology into human hands as seamlessly as possible. He even conducted research around idea-propagation using over 100GB of Twitter data. 
Harrison Adler, Production Adoption/Data Scientist, Android for Work, Google
Harrison Adler works at Google NYC as a Business Intelligence Lead for Google's 'Android and Chrome for Work' division. In his role, Harrison works to bring together product, sales, and operational data from disparate sources into a centralized location, to facilitate data analysis for various business needs. Harrison came to Google in 2014 through Google's acquisition of Divide, a startup that built an app that secured your work data on your personal smartphone. Harrison joined Divide in 2011 as the 10th US employee, where he built up the company's analytics practice.
Orly Wahba, Founder, Life Vest Inside
Orly Wahba is an educator, entrepreneur, and community activist passionate about inspiring and motivating people to be the best that they can be. Orly began her career in Kindness as a Middle School educator at the Yeshivah of Flatbush in Brooklyn, NY, teaching the children to embrace unity, build their self-esteem, and use the power they have to influence the world for good. Orly is well known for incorporating and integrating ideas of kindness, love and respect in the hearts and minds of her students both in and out of the classroom setting. She is often quoted as saying,"Kindness, don't just do it…LIVE IT!" Yearning to make a larger impact with her philanthropic work and after having been inspired by a same sign on a plane labeled "Life Vest Inside" Orly founded (2011) Life Vest Inside, a non-profit organization with a mission to encourage people to embrace the incredible power of giving and recognize that in times of hardship, kindness, like a life vest, keeps the world afloat. LVI shot to national attention when Orly's filmKindness Boomerang went viral, receiving more than 20 million views and coverage in media outlets such as Ad Week, IBTimes, and CBS News.
RSVP for "How to Better Prepare Yourself for a Career in the Digital Age"
 Million Dollar Women | Tuesday 1/12, 6-7:30pm 
Julia is on a mission to help one million women entrepreneurs break the $1M in revenues mark by 2020. Women are starting new companies at twice the rate that men are, and yet most of these businesses stay small (under $250,000 in revenues) in part because they are under-capitalized. Women are simply not raising as much money as men are, and this needs to change. Julia Pimsleur is addressing this gap in fundraising by educating women through her Million Dollar Women workshops and speaking events on the "how-to's" of raising capital, as well as digging into the inner limiting beliefs that tend to hold women back. She wants to help women break through and achieve greater business success and the "Triple Win" of Money, Meaning, and Mobility. Through her speaking, book, and workshops, Julia Pimsleur has helped entrepreneurs across the country get the skills, mindset and networks they need to go big.
About the Facilitator
Julia Pimsleur is the author of Million Dollar Women: The Essential Guide for Female Entrepreneurs Who Want to Go Big (Simon & Schuster, October 2015). She is also CEO and Founder of Little Pim, the leading system for introducing young children to a second language. Little Pim has won 25 awards and features the proprietary Entertainment Immersion Method®. Julia Pimsleur is the daughter of language teaching pioneer, Dr. Paul Pimsleur, as well as an award-winning filmmaker and mother of two. She has raised over $6M in Angel and Venture funding and $20M in philanthropic dollars and blogs for Forbes.com about entrepreneurship.
Prior to founding Little Pim, Julia was the co-founder and CEO of a film production company which produced independent documentaries sold to HBO, Cinemax Reellife and PBS. Julia has a background in fundraising as well as filmmaking, and drove contributions to international human rights organizations, including Echoing Green, CPJ and Witness. She currently serves as Accelerator Chair of the Entrepreneurs' Organization (EO) a program to help entrepreneurs get to $1M in revenues. Julia earned her B.A. from Yale University, an M.F.A from the French National Film School in Paris and attended Harvard's Executive Education Program. Julia is fluent in French and lives in New York City.
RSVP for "Million Dollar Women"
 Professional Dress & Style by Industry | Wednesday 1/13, 4-5:30pm 
First impressions can only be enhanced by proper dress for an interview or any business function. Since the first impression is often extremely important, taking a moment to dress properly can mean the difference between getting the job and having to keep on looking!
Learn how to dress for the appropriate industry and work culture. You wouldn't walk into an interview at a tech start-up the same way you would at a big corporation, would you?
About the Facilitators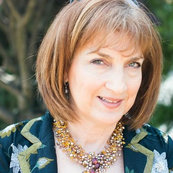 Andrea White has been an Interior Designer for over 30 years.  After working in NYC for 10 years planning and designing corporate offices, trading floors and banks, she left the corporate world to start her interior design company.  Through Andrea White LLC, she designs small offices, kitchens, baths, and residential décor.   She is committed to ensuring her clients live and work in an aesthetically pleasing and functional space.  Andrea is also a J.Hilburn Menswear Stylist.  In this role, she helps men look their personal best for work, social, and formal occasions through in home and at office styling appointments.   Andrea is passionate about ensuring her clients make a great first impression through their home, office and clothing. 
Neepa Sikdar is a former retail fashion buyer turned personal stylist.  Working on the sales floor at The Gap & Target coupled with her corporate merchandising experience at J.Crew, DKNY, & Liz Claiborne; has developed Neepa into a product expert.  Through her company, Accessible Style, Neepa helps women unlock their signature style and build a dream wardrobe. She believes a woman can rock the world with a smile and the confidence she exudes when wearing the right outfit. Her services include closet editing, outfit styling, shopping, makeovers and professional image development.  In October, Neepa became a published author and has shared her story along with 13 other women entrepreneurs. Her book titled:  Redefining Success Stories is sold on Amazon.  
RSVP for "Professional Dress & Style by Industry"
 Thinking like an Entrepreneur | Wednesday 1/13, 6-7:30pm 
Everyone wants to secure their dream job post college, but few know the secret to differentiating themselves and securing a position. "Thinking like an Entrepreneur" is the differentiating factor that can catapult your career. Understanding how to brand yourself as an entrepreneur and utilize your entrepreneurial assets/skills is the key to securing a job post college. Alfred will include tidbits for students who have internships and how to capitalize on them using the entrepreneurial mindset.
About the Facilitator
Alfred Blake is the Assistant Director of Undergraduate Entrepreneurship at Rutgers University and Founder of Rulebreakeru.com. Alfred has been an incredible source in helping countless students shape their entrepreneurial brand to secure a career post college. Alfred Blake is known as a " #1 Rule Breaker" and a dream catcher who looks to find the unlimited potential in every person he meets. Alfred is the author of "The Students Handbook To Breaking All The Rules" and Co-Founder of I Am Multi LLC, a company that provides life skills workshops for youth, ages 13-25. Alfred's Client List includes Pharrell William's Kidult Leadership conference, The Chidren's defense fund,  Rutgers NAACP Empowerment Day (keynote), and Jesse Jackson's Wall Street Summit (Breakout Session Speaker) to name a few. Alfred is a graduate of Oakwood University, where he received a Bachelor of Science in pre-physical therapy. Alfred Blake is NOT a motivational speaker, a writer, a teacher, or an activist. He believes that he is a mere proponent for change by any means necessary…and so are you! 
Alfred has been featured in Fast Company Magazine, Monster.com, Motivated Magazine and more. 
RSVP for "Thinking like an Entrepreneur"
 CANCELLED: Dream-Plan-Do: Strategies for success in life & work | Thursday 1/14, 4-5:30pm 
Success in life and work is no accident. Learn how you can go from just good enough to intentionally creating a life and career that you love. In this workshop, you will learn how to get into a success mindset, learn the tools to plan and build your dreams, and game changing techniques to break through your fears. Led by career empowerment & personal fulfillment coach, Ariane Hunter.
About the Facilitator
Ariane Hunter graduated cum laude with an undergraduate business degree and settled into an information technology role to research and analyze data within the healthcare field. Soon, she went on to pursue and complete her MBA in information systems management and ultimately worked in the advertising world, once again using data to bridge the gap between product marketing campaigns and global consumer reactions to them. Yet the entire time she felt a nudge that something was missing. 
She became acquainted with photography that sparked a divine deviation from her traditional career path. Her fascination with creativity and self-expression immediately began and started her on a career path of exploring her personal purpose. In the last five years, Ariane has traversed the mountainous path of living her career purpose. 
Today, as a certified career & business coach, she brings 10 years of personal and professional transformative experiences to help women who are ready for the next level and chapter of their careers. Through her inside out approach and action oriented style, she holistically connects the dots of your deepest sense of purpose and aligns them with your career goals to help you do fulfilling and personally satisfying work.
RSVP for "Dream-Plan-Do: Strategies for success in life & work"
 Survival Guide: How I Made it Through...Stanford | Thursday 1/14, 6-7:30pm 
Macaulay alumna Kat Mateo '11 (Lehman College) shares inspiring personal stories of her journey from the Bronx to Macaulay to Stanford and beyond. She offers her personal survival guide for students contemplating life after undergraduate school.
About our Alumna
Kat Mateo was born in the Dominican Republic and grew up in the Bronx, NY. She attended the Macaulay Honors College at the City University of New York (CUNY) where she pursued a triple major and received three Bachelor's degrees in Philosophy, Physics, and Political Science. During undergrad, she worked for a variety of legal teams, including the New York State Office of the Attorney General, HBO's corporate legal department, Congressman Weiner's Washington, D.C. office, and a New York judge. Kat attended Stanford Law School and served as Senior Editor of the Stanford Law and Policy Review. Today, Kat is a Litigation Associate at Morrison & Foerster LLP in New York City. Her work has been recognized in numerous articles, including recognition in New York's 40 Under 40 Rising Latino Stars.
RSVP for "Survival Guide: How I Made it Through...Stanford"
Read more events archive