December 23rd, 2007
As a native of the comfortable suburbs of Bergen County New Jersey, it is understandable to think that I would be somewhat cynical about the pride New Yorker's have for their city. This opinion was not so close-minded, considering the fact that I have traveled to a fair few famous cities in different parts of the world thusly providing a frame of reference to be able to come to this conclusion. The United States and it's urban centers are less than 230ish years old. How can that compare to cities like Rome, Athens, Jerusalem, Paris, etc. that have been inhabited for centuries. How could a city so young be placed in the same category as pre-biblical landmarks? How many wonders of the world reside in New York?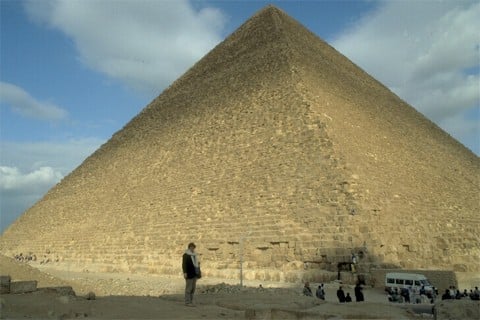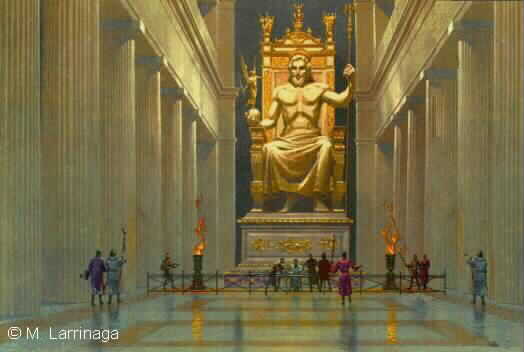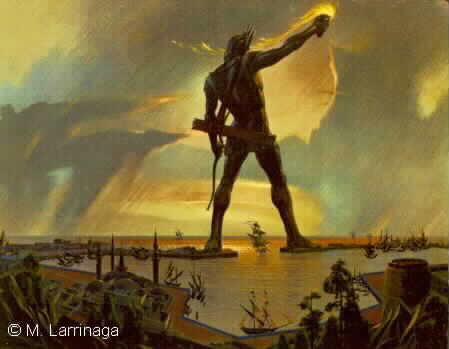 After moving to New York this thesis came to the forefront of my mind. Questions like, "Should I consider myself a New Yorker? Is it worth it? and What's so special about it?," floated around my mind. I had my ideas but i needed corroboration. After all, what is a theory without proof? To investigate this, I began to research New York's history and most exceptional achievements. As I found myself inundated in feats of substantial magnitude, I became increasingly impressed and a shift in my beliefs transpired.
While it is true that New York City is only an infant compared to cities like Damascus, which can be traced back millennia before the birth of Christ, the amount of popular, innovative, unique, beautiful, and influential creations that have been birthed in this city over such a short amount of time is nonpareil. In the words of E.B. White, "New York is the concentrate of art and commerce and sport and religion and entertainment and finance, bringing to a single compact arena the gladiator, the evangelist, the promoter, the actor, the trader and the merchant." The keys are variety, and volume over a short time. This is what truly stunned me into venerating the title of "New Yorker" and hoping that I could be worthy enough to bear it.
An important reason for New York's prolificness is simply because everyone is here. The population of the New York urban area as of 2007 was 20,420,000. It is the 2nd most populated urban area in the world after Tokyo. The next most populated urban area in the United States is L.A., which can only boast 15,350,000 people. That is a 33% difference. The exponential phenomenon of population growth has allowed New York to be great. When people are drawn to New York for any reason, they create resources, opportunities, and bring with them connections and these newly formed niches then lure additional people. This ever expanding wealth of human resources is a huge part of the reason that the most beautiful art, the most groundbreaking discoveries, and the biggest parties occur in NYC. The only side effects are the biggest traffic jams, longest lines, and busiest crowds. If a thousand monkeys and a typewriter could eventually produce Shakespeare, then 20 million people with 200 years should do better.
New York can boast numerous influential landmarks that set the highest standards in their particular fields. A small road called Wall Street, that only runs a couple blocks from Broadway to the East River houses the New York Stock Exchange, the NASDAQ Composite, the American Stock Exchange, the New York Mercantile Exchange, the New York Board of Trade, and a larger gold vault than the one in Fort Knox.
Even though as of late New York sports team may not be having too much success, the city still is home some of the best known, and historically winningest teams around. The Mets, the Yankees, the Knicks, the Islanders, the Rangers, the Giants, and the Jets all have the privilege of rocking an "NY" on their jerseys. These teams have collectively won 28 World Series', 8 Stanley Cups, 3 Super Bowls, and 2 NBA Championships.
Around the Times Square Area of New York there are about 39 theaters that seat at least 500 people. There are also dozens of "off-Broadway" theaters that have the allure of familiarity that only small productions can have. Along with London's "West End," this area is the English language's most professional theaters. There is also the Public Theater, which holds free performances in three different venues throughout the year using well-known actors and well-known works.
New York isn't only known for MoMA and the Met when it comes to museums. There are more than 30 museums. The most notable and interesting of them are El Museo Del Barrio, the Museum for African Art, the Museum of American Financial History, the Museum of Chinese in the Americas, the Museum of Jewish Heritage, the Museum of the City of New York, the Museum of the Moving Image, the Museum of Television and Radio, the American Folk Art
Museum, and the American Museum of Natural History. Other cultural institutions that receive worldwide notice are Carnegie Hall, The Metropolitan Opera, The New York City Ballet, and Brooklyn Academy of Music. The concentration of cultural landmarks is such that it would take a person months to even attempt to absorb a majority of it. New York City houses art by greats like Cezanne, Van Gogh, Seurat, Jasper Johns, Pollock, Michelangelo, da Vinci, Dali, Rembrandt, Van Dyck, Dürer, Degas, and so many more.
One could view this regional resume of sorts as one that is no better than that of cities like Tokyo, London, Paris, etc. and simultaneously not accept the consideration of New York's youth as an augmenting qualification. However, the most unique part of New York's culture is its subway art. There is subway art created by not only world renowned artists, but also people like Zoo York signature graffiti taggers, independent musicians who chose the music over the money, and inspired architects that have designed public monuments. There are other public works like graffiti on the Berlin Wall, murals on government buildings Mexico City, guerilla art all over Russia, and many more. The New York Subway System ousts them all simply in its numbers. The Metro Transit Authority has officially commissioned works by 210 visual artists and 100 musical groups. There are many more works that are not officially recognized, but are still viewed as mainstays of the underground. Train stations are home to a myriad of different schools, movements, and styles of art from all over the world that help brighten a commute to school or work. On those mornings where you are stuffed in, body to body, on a train that refuses to move because of "train traffic," break dancers, soul singers, jazz bands, mariachi players, folk rock solo artists, and maybe even pole dancers can, at the absolute least, distract you from the feeling that you're riding a multi-cultural slave ship.
So after looking into the situation, I have changed my point of view to one of open acceptance of New York's unique eminence as a global community. I'm lucky to be able to live here and that there nowhere else I'd rather be. Everything is here. While I admit that my research's effectiveness was augmented by living in the location I studied, I feel that the rest of the website will do a convincing job of depicting New York. On this site, other residents of the New York area have collaborated to explore different elements of New York culture through specific questions. To answer these questions, various mediums were employed in a sort of survey of different genres of artistic expression. Hopefully my realizations will be proven valid by their examples and doubters will be convinced of New York's preponderance.
WordPress database error: [Table 'rollyson07.wp_post2cat' doesn't exist]
SELECT post_id, category_id FROM wp_post2cat WHERE post_id IN (73)
Uncategorized |
No Comments »